What is Engineered Hardwood
One of the most common questions we get when it comes to Engineered wood is "is it real hardwood or is it a laminate?" The answer is yes, there is a layer of real hardwood on top of a multi-ply core. However, the key word there is LAYER, only the top layer is real hardwood. So how does it compare to solid wood? Engineered hardwood floors have vastly improved over the past 20 years making them look like a solid plank hardwood floor when they are installed professionally. In a broad comparison the difference is seen in the side by side diagram below. Solid wood is exactly that, a solid plank of Hardwood typically 3/4" thick. Compared to Engineered Hardwood which is still typically 3/4" thick, but only the top layer is actual wood.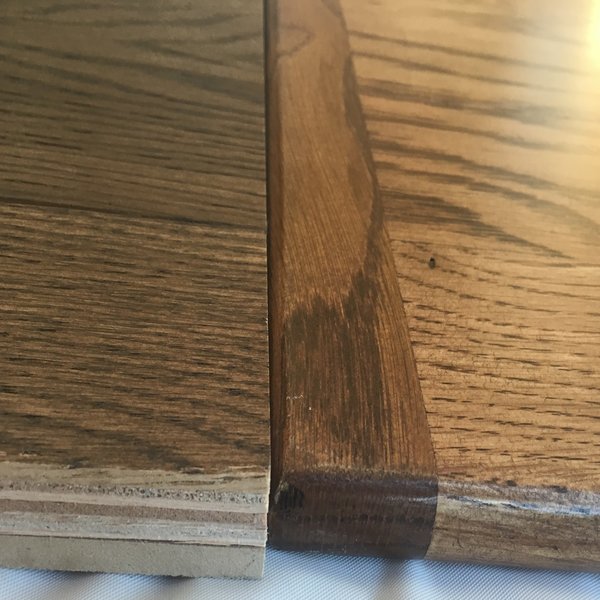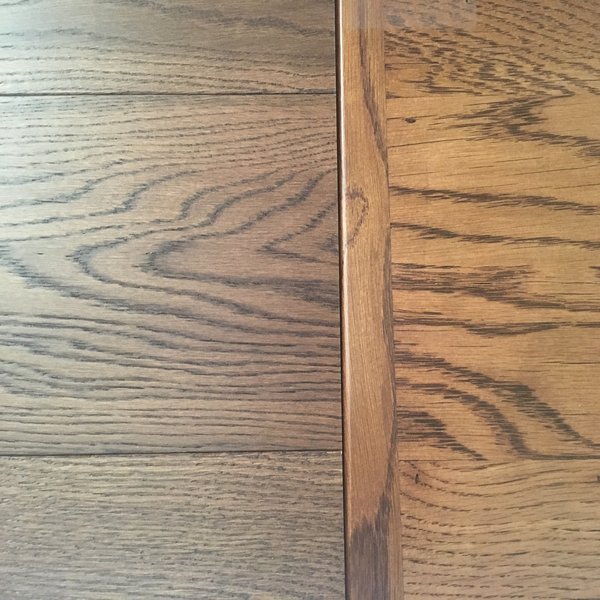 Aside from that broad comparison there is not a strait forward answer to this question, because not all engineered hardwoods are created equal. The layer of solid wood can be so thin (.6mm or less) that it can never be sanded and refinished, but the thicker layers of hardwood (2mm to 6mm) can also be thick enough to sand and refinish sometimes even multiple times. (http://www.houzz.com/ideabooks/574877/list/when-to-use-engineered-wood-floors)


These are both Engineered Hardwood floor samples, yet notice the differences in both the thickness of solid hardwood layer and the thickness of the multi-ply core. Again, not all engineered woods are created equal. We recommend that if you are interested in the cost savings of engineered wood come into our showroom so we can show you all the different options. It is important to be educated when you choose any hardwood floor. Let us answer all your questions so you select the right hardwood floors that you will love for years.