Caring for your hardwood floors
Proper care and maintenance is vital for the longevity of your hardwood floors. If you clean protect and maintain your floors with appropriate products your floors can last years before needing to be refinished. Be cautious about advertised floor cleaners and refinishing products. Not all cleaners are created equal when it comes to hardwood. Appropriate Maintenance, Floor Care Products and Chair Glides are available at our Showroom.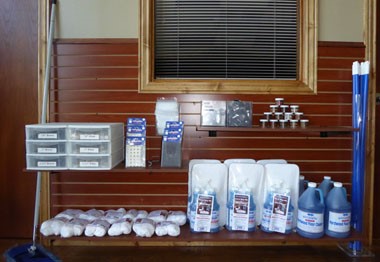 Dirt, grit, and sand are woods biggest enemies, they act like sandpaper on the finish, creating scratches and dulling the shine. Place floor mats or rugs at entrances to catch these particles. Rubber backing on rugs will not harm floors unless they have PVC in them. Rugs which include PVC on the label can cause discoloration of the floor. Rug pads should be made of 100% rubber, 100% vinyl or felt. We recommend Rugpadusa.com, they have a variety of choices and sizes.
To further prevent nicks and scratches, avoid dragging furniture across the floor when moving it, lift it instead. Place felt contacts or chair glides under the legs of chairs and tables and use rubber wheels on any rolling chairs. Also avoid shoes with exposed nails or women's stiletto heels as they will dent any hardwood or vinyl floor, chip ceramic tile, and puncture carpet and pad.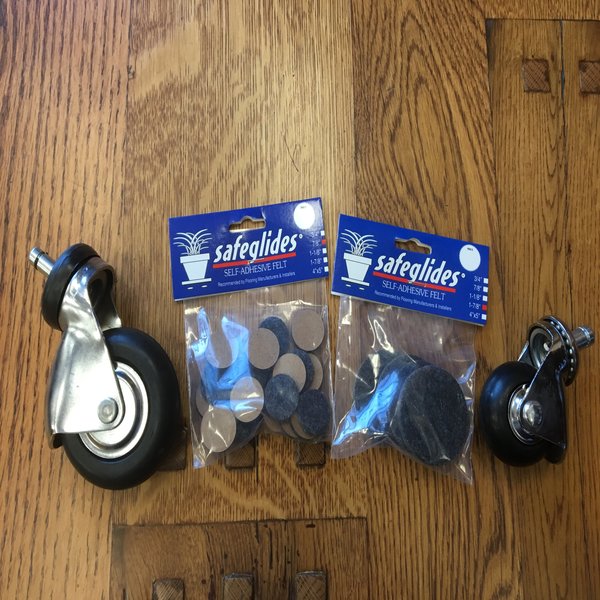 Believe it or not sunlight can cause discoloration over time. Close your curtains and blinds when direct sunlight falls on your floors to protect them from intense UV rays. Keep in mind that different climates also affect your flooring. Hardwood expands and contracts with heat and moisture. In Utah specifically you may notice small gaps forming between your wood planks during the winter months due to the heat produced from forced air furnaces. During the summer months these gaps usually close again when you turn your air conditioners back on.
For regular maintenance of wood floors, we advise using a broom with fine, exploded ends to trap dust and grit or dust mop with a 12" to 24" inch cotton or microfiber head. Do not use a mop treatment when dust mopping. When damp mopping your floor use only water and neutral-pH cleaners made specifically for hardwood floors. We recommend Woodwise Hardwood Floor Cleaner. Never use products that may leave an oil or wax residue as this may cause adhesion problems when maintenance coats of finish are applied. Always mix water and cleaner in a bucket or sink first. Water or standing liquids can warp or damage your hardwood floors, therefor you never want to pour water or cleaners directly onto the wood floor. Dip a soft cloth or rag mop into the mixture, wring thoroughly and apply to the floor. Premixed cleaner in spray bottles can be used for quick touch-ups. You can pick up any of the recommended floor cleaners or mops at our showroom.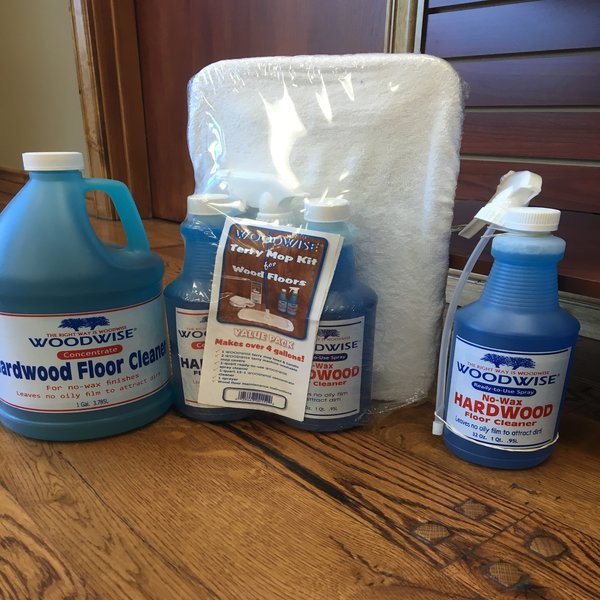 To keep your hardwood floors as beautiful as the day they were finished, clean maintain and protect your floors as we suggest. If you have questions or concerns about your hardwood floors, we are available Monday – Friday 8-5 to answer any questions you may have.